Quality and taste: Hotel Fantasy's restaurant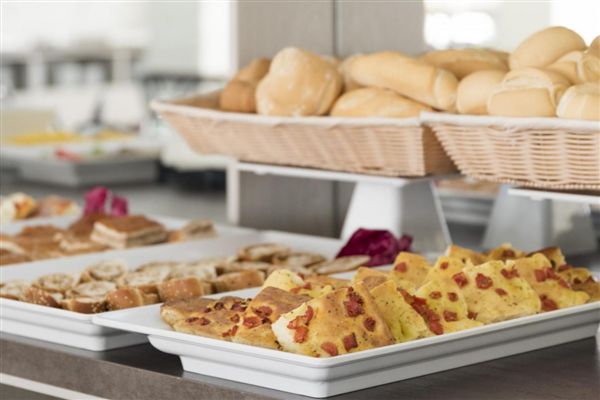 In our restaurant a fantastic buffet is set up for lunch and for dinner. Every day you will find a great variety of proposals, just like in the best holiday villages, with delicious meat, fish and vegetable dishes, hot starters prepared at the moment, always fresh and inviting products.

Tempting cakes and fragrant bread, house-made, fresh fruit and low calorie but high taste proposals. There are also dishes and services made especially for our little guests.

The restaurant is open from 12:30 p.m. to 2:00 p.m. and from 7:30 p.m. to 9:00 p.m. You are free to serve yourselve anything and as much you want, without the limits of table service, getting best quality food!
Every morning a rich breakfast buffet is prepared for you in the dining room, with house-made sweets, fresh bread, various kinds of cakes and crescents, yogurt, cereals, cold cuts and cheese, so you have a good start into the day.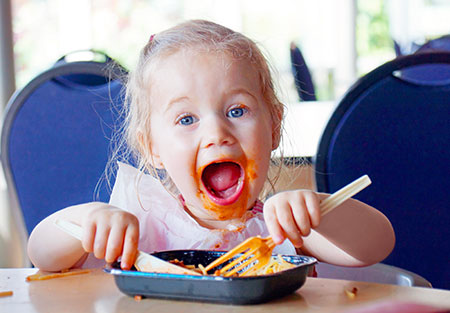 Children receive our attention during meals, too. We have high chairs for them, fresh vegetable broth and puree for baby meals are always available, made with fresh quality ingredients. Further the buffet has a section with children's dishes, fitting their preferences and needs.


Entertainment for children during meals
During lunch and dinner an entertainer will take care of your children in our play room, from 12:00 a.m. to 3 p.m. and from 7 p.m. to 9 p.m., so the children will not lose occasions to play while mum and dad can enjoy our good cuisine in peace.